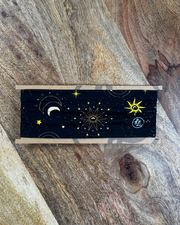 Ultra Marathon Mum - Miles & Miles of Peace & Quiet - Technical T-Shirt (Various colours)
For those who push beyond the ordinary, we present the "Ultra Marathon Mum" technical t-shirt. This shirt is an ode to the mums who venture into the extreme distances beyond 26.2 miles, transcending limits. Constructed with the latest in fabric technology, it provides optimal comfort for the longest runs. Whether you're running a 50k or a 100-mile race, this shirt embodies your relentless spirit. Wear the Ultra Marathon Mum t-shirt and let the world know that no distance is too great!

Fabric: 100% Polyester

Size: XS 35" S 38" M 40" L 43" XL 45" 2XL 48" 3XL 50" 4XL 53" 5XL 55"