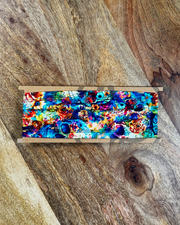 Marathon Mum - 26.2 Miles of Peace & Quiet - Technical T-Shirt (Various colours)
Honor the epitome of endurance with the "Marathon Mum" technical t-shirt. Covering 26.2 miles is no small feat, and this shirt is designed for those who dare to go the distance. Made with high-quality materials that offer flexibility and comfort, it stands up to the demands of a full marathon. The sleek design is not just a style statement but a tribute to every mother's tenacity and courage. Run your marathon in style, or wear your achievement with pride, because you're a Marathon Mum!

Fabric: 100% Polyester

Size: XS 35" S 38" M 40" L 43" XL 45" 2XL 48" 3XL 50" 4XL 53" 5XL 55"