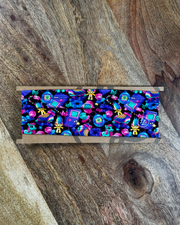 Half Marathon Mum - 13.1 Miles of Peace & Quiet - Technical T-Shirt (Various colours)
Embrace the halfway point of mastery with the "Half Marathon Mum" technical t-shirt. This shirt celebrates the 13.1-mile journey, representing both strength and dedication. Tailored for comfort and performance, its advanced fabric technology ensures breathability and support on your run. Whether you're a seasoned runner or just starting your half marathon journey, wear your passion with pride with this must-have shirt for every running mum.
Fabric: 100% Polyester

Size: XS 35" S 38" M 40" L 43" XL 45" 2XL 48" 3XL 50" 4XL 53" 5XL 55"